RELEASE YOUR FULL POTENTIAL
We are the worst when it comes to admitting our weaknesses. You need a coach so you can clearly see what are the inhibitions that have been holding you back so far and to release your full potential.
BECOME A LEADER AND CHAMPION THAT EVERYONE WILL BE ENVIOUS OF
Every big champion has a coach! Tiger Woods, Celine Dion, Bill Gates, Oprah, they all have a coach, and that's the reason why they are the best in their professions. Whether in sports, business or our personal life, we just can't exploit on our own all the potential we have inside.
A RETURN ON INVESTMENT MULTPLIER
Numerous studies have shown that when you hire a Business Coach your Investment Return (IR) is multiplied by 7! Whether for Life or Business coaching, Max (or one of his ReussiteMax coaches) will help you make an outstanding IR. There's just one condition: you need to apply the advice you receive and respect the decisions you make.
PUSH YOURSELF AND BOOST YOUR SUCCES LIKE NEVER BEFORE
The worst error that most people and businessmen make is to isolate themselves.
Do you think you will do more push-ups if you have a professional sports trainer by your side?
Will you progress more quickly if you have someone to help you and support you?
The same rules apply for life or business coaching. We all have the need for a true professional who will help us avoid falling into the same unnecessary, stressful and expensive trap.
Thanks to a professional coach you will achieve results better and higher than you would have accomplished on your own.
As a businesswoman in healthcare communication, I like to contribute to the emergence and development of every valuable creative idea or project. In joy and authenticity, I surround myself with mentors in order to develop my business.
I'm a very audacious autodidact who lives and understands both personal and professional projects very deeply. I am fascinated by each person's emotional intelligence and potential. One of my passions: travelling and love for a country where everything is possible: India!
Businesswoman (with 4 different jobs), singer and a mom. The change and the adjustment don't frighten me, they make me move!
I'm travelling at least once a month. I'm very passionate with the development and expansion of every professional project. I live the principles I teach: morning routine, getting things done and going out of my comfort zone at least once a day, in order to contribute, give more value, and live an elevated emotional experience and honoring the live I've chosen.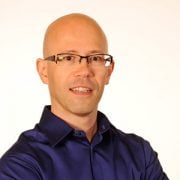 The practicing of martial arts, discipline and surpassing oneself allowed me to have a complete self-confidence and a desire to progress, so I can give you the very best of me.
Simultaneously I specialize in e-commerce and I'm continuously seeking to extend my own knowledge, especially concerning nutrition and well-being.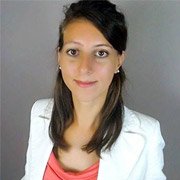 Since I'm above all very curious, I'm passionate with human functioning, in both emotional and mental, and spiritual spheres of life.
I like playing music, sports, read and write in particular. I love to travel and the encounters they bring along. I like action, putting things in order, testing and starting over again, if needed. For me, this is life: constant action, or it's not worth it!
Husband, father, friend, businessman, coach, musician, sportsman.
The development of every domain of my life is what motivates me every single day.
I like the idea that everyone needs to find his own key for personal progress, to live according to them and to apply them through concrete and measurable achievements
Vous avez une question , ou vous avez besoin de plus d'informations ?
CONTACTEZ-NOUS